This post will detail how to deploy a vApp from a template.
There are several ways to deploy vApps but this is my preferred method as I can deploy a vApp with a custom number of VMs.
I currently have no vApps configured in my Virtual Data Center.
Select NEW VAPP and the deploy new vApp wizard will pop up.


Name the vApp and give it a description if need be. I always leave it powered off.
Click ADD VIRTUAL MACHINE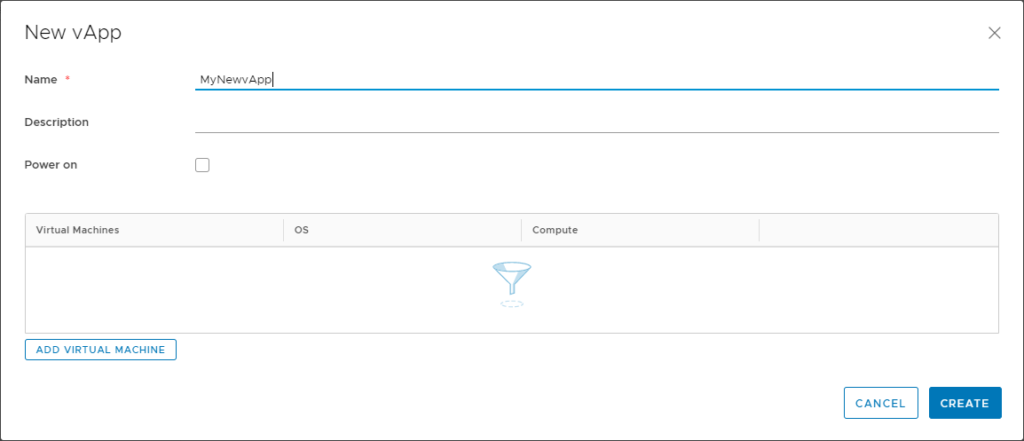 Name the VM (both vCloud and host name)
Select a VM template and click OK.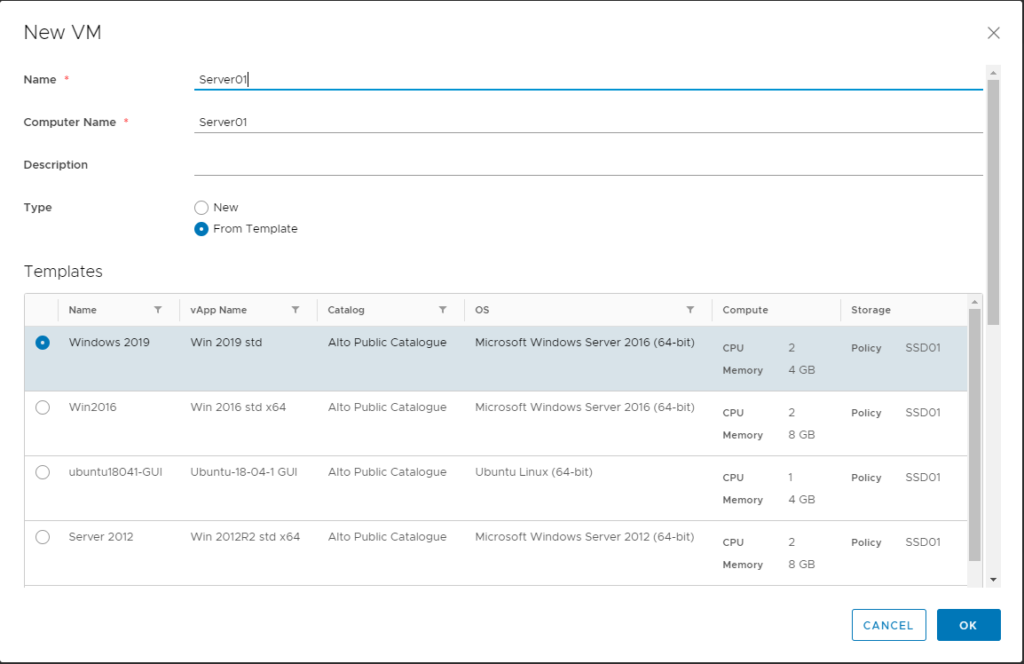 With the VM added you can add more VMs by repeating the last step. Or to carry on with creating the vApp, click CREATE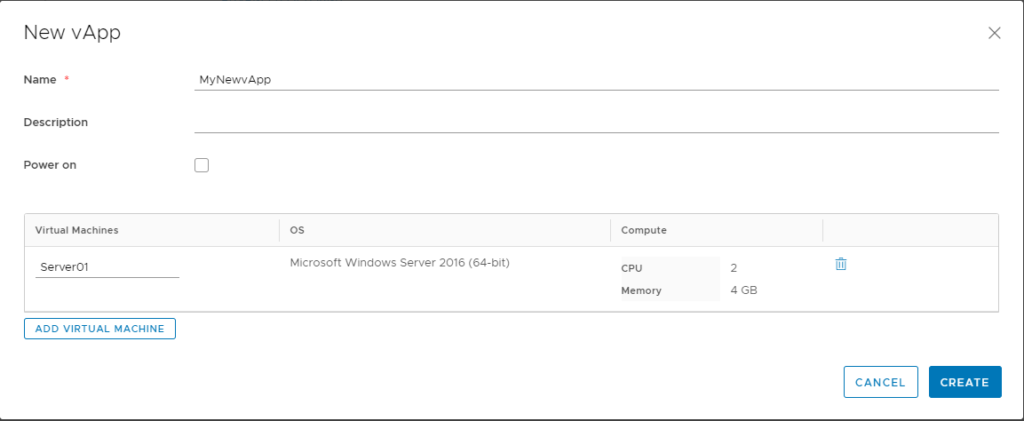 The VMs are deployed from the template and the vApp is created, but not configured. The more VMs there are, the longer this will take.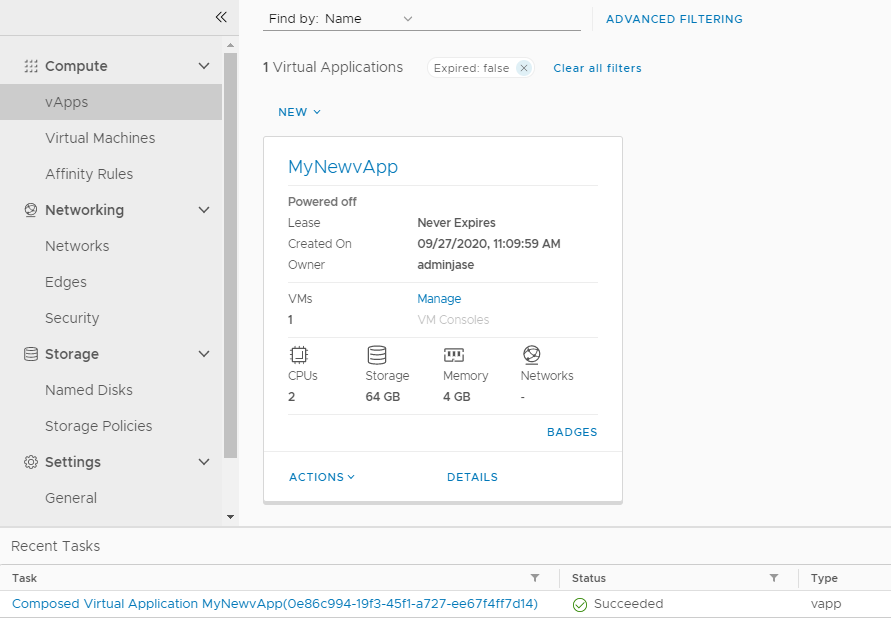 Next we need to connect the vApp to a network. You could have a network within the vApp but it's simpler to connect the vApp to the routed network we created in the last post.
Click the Details link on the vApp.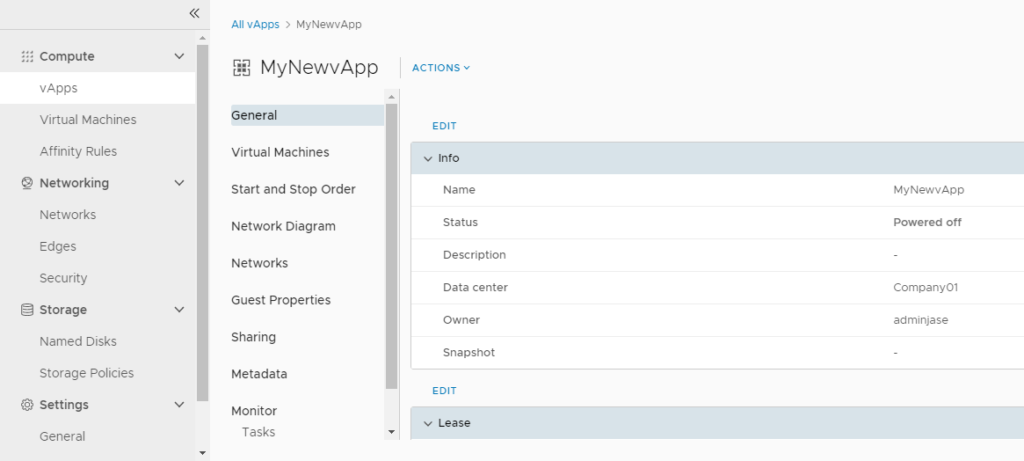 Now click Networks, You will see no networks are defined for this vApp.
Click the NEW link

In the Add Network window a list of created networks is displayed, select the network to connect the vApp to and click ADD.

The vApp is now displaying as connected to a network
But at this point the VMs are not connected.

Now select Virtual Machines in the menu to display a list of the VMs in the vApp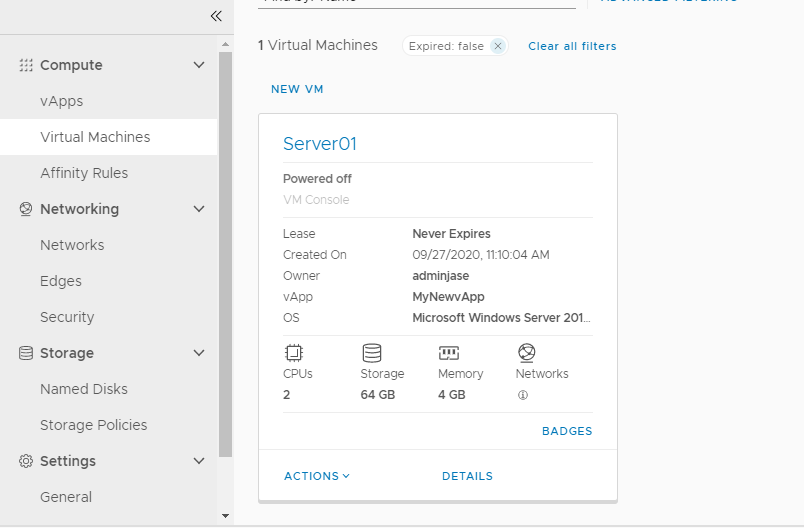 Clicking in DETAILS and then NICs will show the VM is not connected to a network.
Click EDIT above the NIC list

Now we can set the NIC to Primary, This means it will get the default gateway.
Tick the Connected box to connect the NIC to a network and click SAVE.

Select a vApp connected network from the drop down list.
Select an IP mode, here I have selected to get an IP from the network pool. I could manually set one or use a DHCP server on the Edge.
Click SAVE when done.

The NIC config is now displayed and the IP address will be displayed.

Before we power on the vApp we need to set a password on the VM. To do this click on Guest OS Customization and then the EDIT link
Select Enable guest customization and Allow local administrator password, remove Auto generate password if selected and enter the password you would like to use (I've used a BAD example!)
Click SAVE when done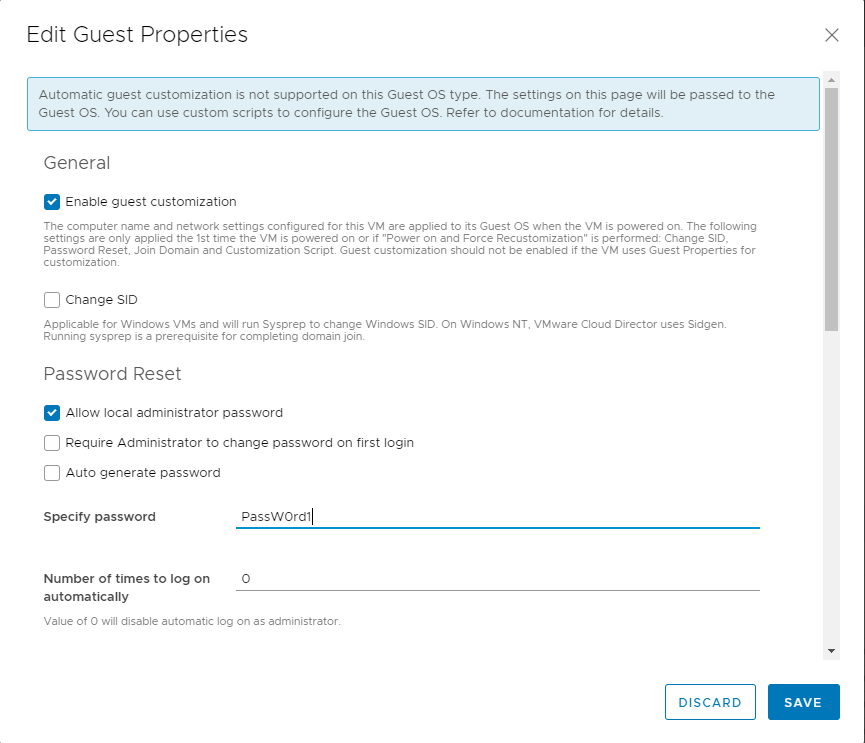 Now back at the vApp icon Select ACTIONS and then Power On And Force Recustomization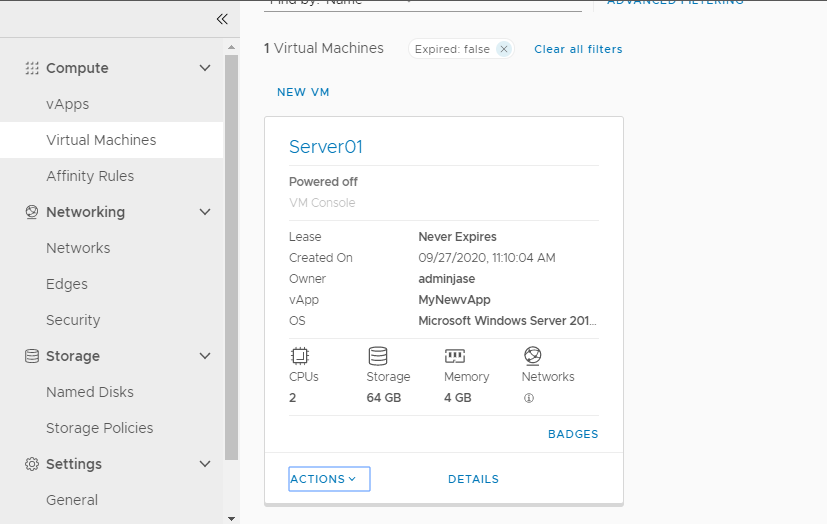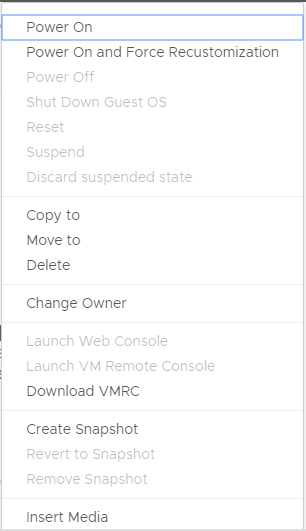 Eventualy the vApp will boot up (it may reboot depending on the options set) and you will be able to log on with the password you set earlier.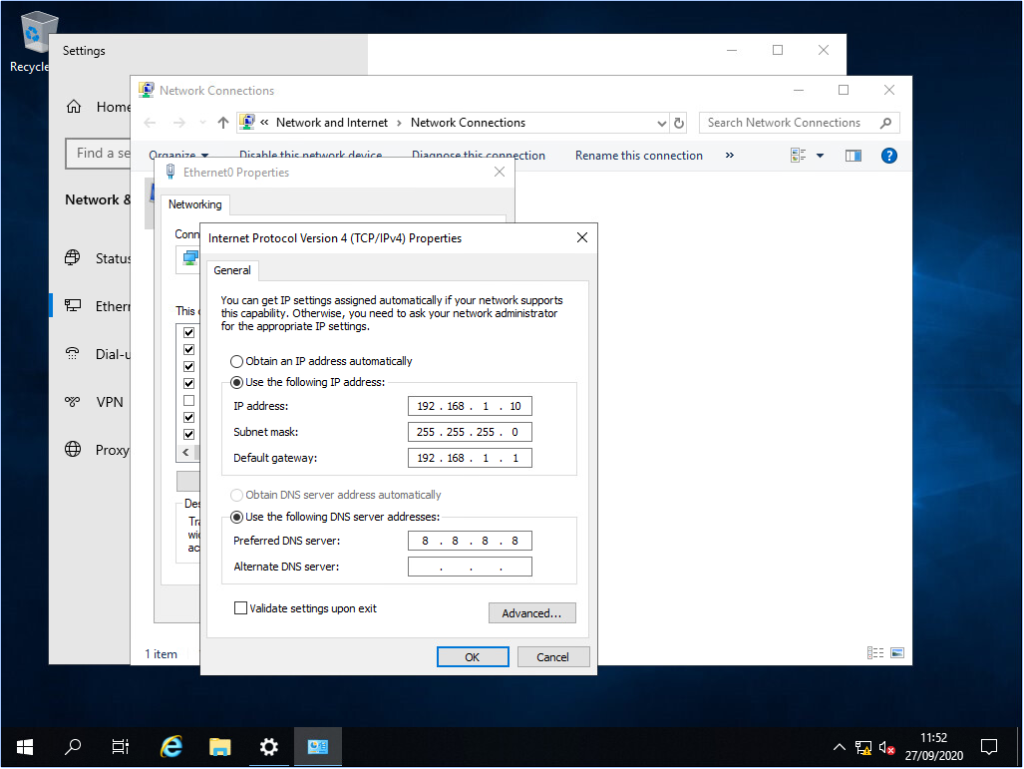 Now your vApp and VMs are deployed and ready to use.
Other posts in this series
vCloud Series
Creating a Network
Creating a vApp (this post)
Creating Edge gateway outbound rules
Creating Edge gateway inbound rules